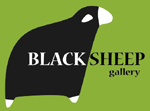 AVAILABILITY/ORDERING
While we attempt to keep this web site updated daily, it is possible that one or more of the works shown on the site have been sold. In order to determine availability, please e-mail us or call us at (902) 889-5012 with the inventory number and name of the artist, and the title of the work where available. Orders are held for 14 days only pending receipt of payment.
PAYMENT
We accept Visa, Mastercard, American Express, the Discovery card, money orders and personal cheques. Money orders and cheques should be made payable to the Black Sheep Gallery, and sent to the gallery at 1689 West Jeddore Road, West Jeddore Village, Nova Scotia B0J 1P0. If you are paying by Visa, Mastercard or American Express, we recommend that you contact us at (902) 889-5012 with your credit card information.
TAXES
The applicable tax will be applied to all items shipped to a Canadian address. No taxes are added to the price shown for international orders.
SHIPPING
All shipping costs are paid by the purchaser on an actual cost basis. In cases where crating is required, the actual crating cost will be added. Unless otherwise arranged in advance, all items will be shipped via Canada Post regular service, insured for the full retail value. We will be pleased to provide you with the actual shipping cost to assist you in making purchase decisions. Simply provide us with the inventory number, name of artist and title of work where available, along with your shpping address and the method by which you would like the item shipped, and we will provide you with actual shipping/crating costs within 48 hours.
Orders paid by money order are shipped the day following the receipt of the money order. Orders paid by personal cheque are shipped 10 days following receipt of payment.
Orders which are to be paid by money order or cheque will be held for 14 days only pending receipt of payment. Confirmation of shipping will be sent by e-mail where available.
CURRENCY EXCHANGE RATE
Exchange rates are based on the rates posted by the Bank of Canada as of the date of purchase. Universal currency converters are available on the internet. We will be pleased to provide you the amount payable in the applicable currency to assist you in making purchase decisions.
RETURNS
Satisfaction is guaranteed. If you are not satisfied with any item for any reason, you may return it within 30 days at your expense, in as-purchased condition, and the full purchase price less any bank or credit card charges will be refunded to you. All items being returned must be insured during transit for their full retail value. Our guarantee of authenticity continues indefinitely.
1689 West Jeddore Road, West Jeddore, Nova Scotia B0J 1P0
Telephone: (902) 889-5012
audrey@blacksheepart.com