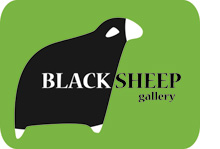 If, like us, you enjoy watching the birds at this time of year or can't wait until spring when you can watch them outdoors, you will enjoy the selection of birds we have added to the gallery. The lovely little red bird by an unknown artist, was discovered by Chris Huntington in Bayport, Lunenburg County, Nova Scotia. Chris always had a beautiful selection of birds to share with us when we visited him in Kingsport or at his shop in Lunenburg, and we were immediately taken with the wonderful profile and the excellent execution when we first saw this piece.

The red bird with black metal wings is by well known Quebec folk artist Armand Corriveau (1925 – 2011). Armand learned his craft from his father Pierre and they would both use scraps of tin for the wings of their bird.

Collins Eisenhauer's bird tree covered with dark-eyed juncos is another masterpiece by the grandfather of Nova Scotia folk carving. Juncos are often called snowbirds and flock together during the winter months. They are a common sight in Nova Scotia and there is no surer sign that spring is on the way than to wake to a yard full of juncos singing.

We have two new boats in the gallery.

The first is a naïve rendition of the Titanic, done by an anonymous painter from the Lunenburg area, and originally picked by Chris Huntington. Halifax, Nova Scotia played a special role in the Titanic story. White Star Line officials in New York at first believed that the damaged Titanic would sail to Halifax, the closest major port and trains with relatives and immigration officials departed from New York to Halifax to await its arrival. Hours after Titanic sank, White Star Line commissioned cable ships based in Halifax to recover the bodies of victims. Of the 209 bodies brought to Halifax, 150 were laid to rest in three cemeteries in Halifax.

The other boat is a sailing vessel by Merle Swain of Rockville, Yarmouth County, Nova Scotia. Merle made beautifully detailed boats, some of which he sold through a shop in Peggy's Cove. We have only found two of his boats over the years, a painted cape islander and this natural wood schooner. When we tried to find him in the early 90s we heard he had already stopped carving due to illness.

If you are looking for a special Valentine's day gift you may want to consider Elmer Killen's wall hanging "Be My Valentine". Elmer was well known for his detailed figure carvings and group pieces of everyday happenings and one of them is often on display at the Art Gallery of Nova Scotia. I have always loved the detail in Elmer's carving right down to the eyelets in their shoes. The little dog watching the activity in this diorama is adorable.

The special piece available in the gallery this month is a wonderful ark with Noah and his wife and 56 animals, done by Ken Charlton (1943 – 2008) of Annapolis Royal, Nova Scotia. Ken was widely recognized for his carvings of teams of horses pulling wagons but we think this piece ranks with the best work he ever did. He was not particularly prolific and we haven't come across any of his work in several years. This work is in very good condition and when set up as shown in the picture it covers an area of approximately 21" by 34".

We have several exhibitions to tell you about. We are pleased to hear that paintings by our Nova Scotia sweetheart Maud Lewis are included in the upcoming exhibition "A Century of the Artist's Studio 1920 – 2020" at the Whitechapel Gallery in London, U.K. from Feb. 17 to May 29, 2022. The exhibition brings together more than 100 works by over 80 artists. They range from modern icons such as Francis Bacon, Louise Bourgeois, Pablo Picasso, Egon Schiele and Andy Warhol, to contemporary figures such as Walead Beshty, Lisa Brice and Kerry James Marshall. Meanwhile, the exhibition of Maud's work which started at the McMichael Gallery, is continuing to travel across the country at various venues.

The U.S.Outsider Art Fair is celebrating its 30th anniversary in New York. It was originally scheduled for February 3 – 6, 2022, but has been delayed to March 3 – 6, 2022. The fair will feature special thematic offerings including a major presentation of psychedelic art curated by artist Fred Tomaselli and an offering of works from the collection of Michael Stipe, who as a member of R.E.M. championed outsider artists from the American South.

"Multitudes" will open on January 21, 2022 at the American Folk Art Museum. It is organized on the occasion of the Museum's 60th anniversary and it will be on display through September 5, 2022. It will showcase some 400 stellar works of folk and outsider art. "The exhibition mines the idea of 'multitudes' as a metaphor for the breadth of the Museum's holdings. It reflects the Museum's commitment to expanding scholarship and carving out an inspiring space for multi-voiced artistic expressions," said Valerie Rousseau, the Senior Curator.

As I write this, major snowstorms are making their way up the eastern seaboard of the U.S. and across Canada's maritime provinces. We take comfort in the fact that each day brings a little more light, and spring is not far off.

Stay safe everyone.




Please visit us on our facebook page

, Instagram
, twitter
and
. You can also watch videos of some of the artists whose work we carry on YouTube
. Enjoy!