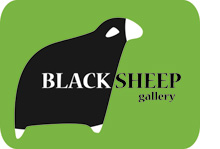 As we approach the end of our season at the gallery, we want to remind everyone that we continue to update the works on our website through the fall and winter.

We are pleased to feature in this update two recently acquired original Maud Lewis paintings, both of which depict popular but hard-to-find images. The first is a painting of two deer at sunset, and the second a winter scene with children skiing. We have also added a nice Everett Lewis painting.

We are looking forward to the release of the movie "Maudie" on DVD/Blu-ray on Oct 10, 2017. You can now preorder it on iTunes. Starring Sally Hawkins and Ethan Hawke, comments from the critics include:
"Sally Hawkins exudes a pure emotional force as Lewis … that is as humble as it is humbling."
"As magical, hypnotic and heartwarming as the child-like paintings of rural Nova Scotia by artist Maud Lewis."
"Hawkins embraces this fiercely independent spirit, broken body and soft-spoken soul."
"Lewis's work suggests that there is something necessary about the fantasies we make of our lives as we spin beauty and hope from despair."

Don't forget to visit our blog, at Tumblr.




Please visit us on our facebook page

, twitter
and
. You can also watch videos of some of the artists whose work we carry on YouTube
. Enjoy!