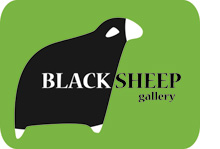 We hope this finds you enjoying the warm summer days as we start on the path for (hopefully) our new found freedom from the virus. We hear rumors the US-Canadian border will start to open in mid-August.

We miss the thrill of opening the gallery each day and being surrounded by the colour and whimsy of the work as well as opening the doors and enjoying the sea air. We also miss seeing old friends and meeting new collectors, and sharing stories about folk art and anecdotes about the artists. We have come, however, to also enjoy preparing these updates and putting together a selection of work by some of the best contemporary Canadian folk artists for your viewing pleasure.

Tom Rector (1908 – 2003) was well into his early 90s when we found his home next to his son Stanley's in Halfway River, Nova Scotia. Tom and Stanley were both well known folk artists, and both attended the Nova Scotia Folk Art Festival for many years. We love Tom's work, and have had this delicate little dove, which we bought personally from Tom on a visit to his home, in our personal collection for many years. We have finally decided to let someone else share it for a while.

On a summer road trip to the south shore of Nova Scotia in the early 1990s we found Murray Eisnor (1925 – 2013) selling his birds and fish on the side of the road. He was a gentle man who learned his craft from his older brother Elmer who lived a little further down the road. They both liked to carve birds and it is sometimes difficult to tell the difference between their little yellow birds. We think the seagull was unique to Murray, but the one we are offering has a fish in its beak which could very well have been influenced by his brother Elmer's practice of putting a tiny baby fish in its mouth of the fish he carved. We are also pleased to add one of Elmer's fat fish with a smaller fish in his mouth. Elmer (1915 – 2001) was not as prolific as Murray, and this is the first of his fish we have seen in a few years.

The Maud Lewis we are featuring this month was probably painted by Maud in the late 60s. Children are skiing gleefully with arms outstretched down a snowy hill with a farm tucked on the banks of a harbour. Notwithstanding Maud's deteriorating physical condition in the late 1960s, she continued to paint scenes which evoke a sense of playfulness and fun. Given her chronic medical problems, this is not an activity in which she could ever engage personally, yet she very successfully imparts the sense of joy that is her trademark.

We have also added a painting by Maud's husband Everett. It may have been painted around the same time as the Maud painting we have featured this month, as they were both purchased directly from her home by a family from the U.S. This is a particularly good Everett, packed with its bright red and yellow accents, two floating houses, a deer, donkey, horse and of course Maud in her red with yellow polka dot coat.

Percy Bezanson (1902 – 1990), lived most of his life in the village of Brickton, Nova Scotia.. He lived in a small 8 ft. by 10 ft. home with a tiny greenhouse. During the fall and winter he concentrated on his carving, and in the spring he planted vegetables in his greenhouse, moving them outside when the warm weather arrived. He carved numerous subjects, but his horses and oxen have become the pieces most sought after by collectors. Because of sinus problems, he stopped carving in 1980. The horse and carriage we are offering this month is an earlier example of his work, and is in pristine condition.

Leo Fournier (1924 – 2007) worked in an autobody shop in LaPrairie, Quebec, and this background and training can be seen in his work, which always has a bright and shiny finish. This carving of his, of a blind man and his dog, is one of the few pieces of Leo;s work that we have seen come to market in the past few years.

And finally, a nice carving of a Canada goose by the grandfather of contemporary Nova Scotian folk carving, Collins Eisenhauer.(1898 – 1979). When referring to the original group of Nova Scotia folk artists he discovered in the early 1970s, Chris Huntington has written that "Collins Eisenhauer was singled out as the great master among other brilliant contemporaries." That group of artists formed the basis for the first ever exhibition of contemporary folk art curated by the Art Gallery of Nova Scotia, which travelled across Canada in 1976.

Stay safe, everyone. We're almost there.




Please visit us on our facebook page

, Instagram
, twitter
and
. You can also watch videos of some of the artists whose work we carry on YouTube
. Enjoy!