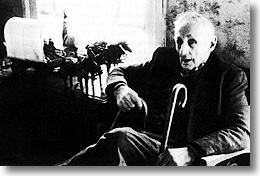 Jacob Roth was born in 1896 in Punkeydoodles Corners, Waterloo County, Ontario. He was raised a Mennonite and his early years reflected a lifestyle typical of his rural contemporaries. By the age of fourteen he was farming full-time with his father and at the age of twenty-one he went to work on his own, hiring himself out to other farmers in the area.

In 1920 he met his future wife, Melinda, at a Mennonite social gathering and in due course they married, bought a fifty acre farm near Tavistock, Ontario, and began to raise a family. During the depression Jacob was forced to augment his income making incubators, making and selling electric fences, and installing rubber tires on wagons. The family moved to New Hamburg for a time while Jacob was employed at rewinding and reworking electric motors. He later returned to farming after purchasing a 200 acre farm near Ailsa Craig, Ontario, until an accident forced him to retire from farming.

Following the death of his wife in 1968, Jacob, then 75, built a house in Tavistock with the help of his brother. At age 82 he moved back to Ailsa Craig to live with his son, Stanley. It was there that he constructed a workshop behind the house and be began to work on the first of his sculptures. His first piece was a horse and buggy, but soon he was making wagons and sleighs of various types, and constructing more complicated pieces showing community activity such as auctions, quilting bees and barn raisings. Using wood, fabric, metal and sometimes plastic, he constructed works which chronicled familiar events in the life of the Mennonite community where he grew up and lived, and the experiences he retained in his memory. Much of his work related to farm life and his love of machinery. He continued to work on his assemblages and carvings into his nineties, and attributed his work on over 100 sculptures with keeping his mind and body healthy. His last sculptures were done in 1990.

Produced in isolation from formal art influences, by a maker with no artistic training and inspired only by a desire to create without regard for audience or market, Roth's work incorporates all of the elements found only in the finest examples of Canadian folk art. In 1992, the Canadian Museum of Civilization purchased a number of his works, some of which are featured in the publication, "Just For Nice; German Canadian Folk Art" CMCC, 1993.

Ref: Burke, Susan M. "Jacob Roth: Folk Artist", Joseph Schneider Haus, 1989; Einarrson/Taylor, "Just for Nice; German-Canadian Folk Art", CMCC, 1993; Beck, Ervin, "Bibliography of Mennonite and Amish Folklore and Folk Arts", 2004, Bernard Riordon (Beaverbrook Gallery), Canadian Folk Art from the Collection of Susan A. Murray (2007).